Duolife Keratin Hair Complex is a unique product in the world market of dietary supplements.
It is a complex action in 3 steps:
1. The product helps hair grow
2. It reduces hair loss
3. It adds more hair density and volume.
Natural plant extracts smooth hair making it resilient and shiny. Clinical formula of the supplement and the latest technologies allowed to design a product of which the qualitative and quantitative composition is a reflection of hair composition.
Keratin Hair Complex is a dietary supplement in a liquid form which is based on keratin and the content of natural ingredients of plant origin. They are protected by international patents.*
DUOLIFE KERATIN HAIR COMPLEX HEALTH AND BEAUTY IN ONE

☑ Hair loss reduced by 34% after a month of use **

☑ Significant reduction of hair loss. 86% after a full treatment **

☑ Your hair is 10x stronger and 2x more flexible than before the treatment **

☑ Significant improvement of volume and density. XXL for thin hair **

☑ Results visible after 3 months of using **
https://www.youtube.com/watch?v=8a8DR1JEs9w
The product ingredients are 100% natural and were clinically tested. Their efficiency is confirmed with tests concerning the hair growth and condition. The materials used in the process of formulation have a proved effect in case of oral application and are intended to be used by men and women.*
STEP I - Keratin Hair Complex helps hair grow

Black rice and prickly pear extract stimulates hair growth through induction to multiplication of papillary cells present in hair follicles. So-called "baby hair" is the effect.

STEP II - Keratin Hair Complex reduces hair loss

Unique composition of ingredients was selected in order to optimise the process of hair stimulation and restoration. All ingredients supplement each other creating a liquid Hair Nutrition Keratin Therapy. The formula prevents excessive hair loss.

STEP III - Keratin Hair Complex adds hair density and volume

Keratin Hair Complex contains Amla fruit which is a source of important vitamin C. The deficiency of vitamin C results in deteriorated scalp condition, affecting the process of hair shaft creation and resulting in hair loss problems. The grape seed extract included in the product influences nutrition and stimulation of hair bulbs. The ingredients determine an improved hair structure and sealing of its protective layer.

contains solubilized, liquid keratin

clinical effectiveness (applicable to selected ingredients)

does not contain preservatives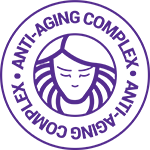 Anti-Aging Complex

100% natural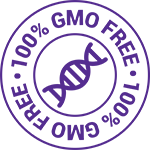 100% GMO FREE

the ingredients are protected by international patents (applicable to selected ingredients)
DuoLife Keratin Hair Complex